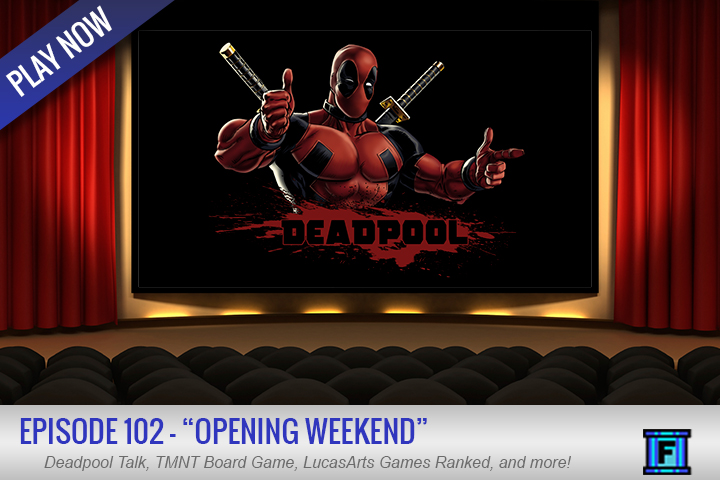 We watched a movie opening weekend! Yes us! The Fluxtaposed Cheapskate Guys!
This week, we touch on a kickstarter for a TMNT board game, share the games/movies we've been enjoying, and of course spend a little time, talking about Deadpool. Have you seen it?
REMINDER: Next week we will be discussing "Turbo Kid" on the return of Netflixation. Make sure you watch it before then, and if you do, please let us know. That's what makes this segment even better.
Thanks for listening everyone, see ya next week!