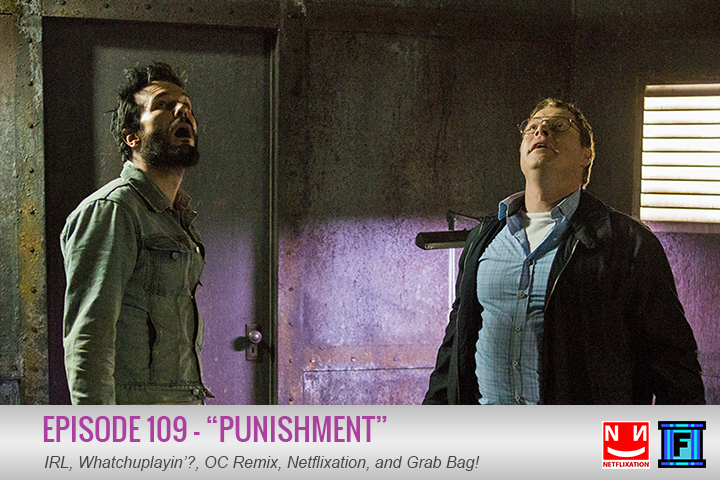 Hey! Listen! It's episode 109 of the Fluxtaposed podcast coming straight to you via the interwebs and into your ear holes! We cover a lot of ground in this episode, but damn if we don't do it record time! So pop a squat, stay a while and listen, and let this here podcast flow over you like a fine whiskey with an awkward finish.
Jason talks turkey about a brand spankin' new garage door for his home. No springs? Lucas forgot to talk about his Ebay experience last episode, so it ended up here. He also talks about the switch to Ting Wireless, and gives a short update on his Oculus Rift pre-order.
This week we are talking about the movie Cruel and Unusual, an independent crime drama that Netflix describes as this: In a mysterious institution, a man wrongly condemned for killing his wife is sentenced to relive her murder every day forever.
Pretty heavy stuff, brother.