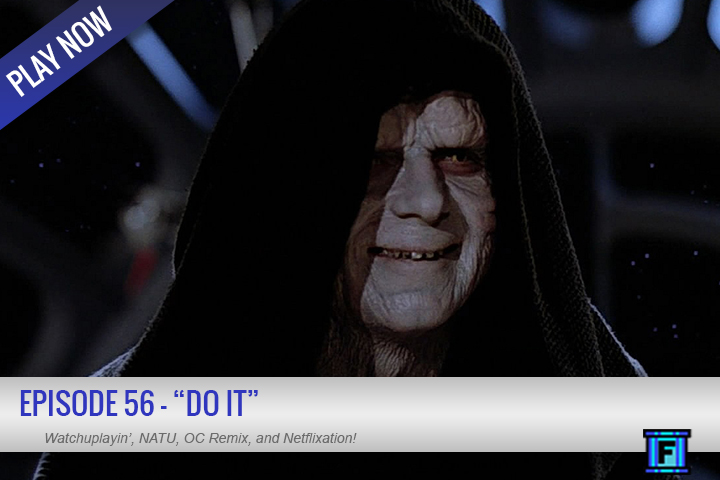 Oh Palpatine.... You provide us hours of entertainment... Do it!
Jason got his hands on some KBS. Lucas FINALLY receives a PS3, but there is a catch to this acquisition, and Creed is on "the docket today"!
News Highlights:
Nintendo, Backlog Success, MK X, Star Wars, Windows 10
We are pulling from the SNES for our remix and Netflixation was "The Heart Machine." The Grab Bag is OVERFLOWING this week. So what are you waiting for?