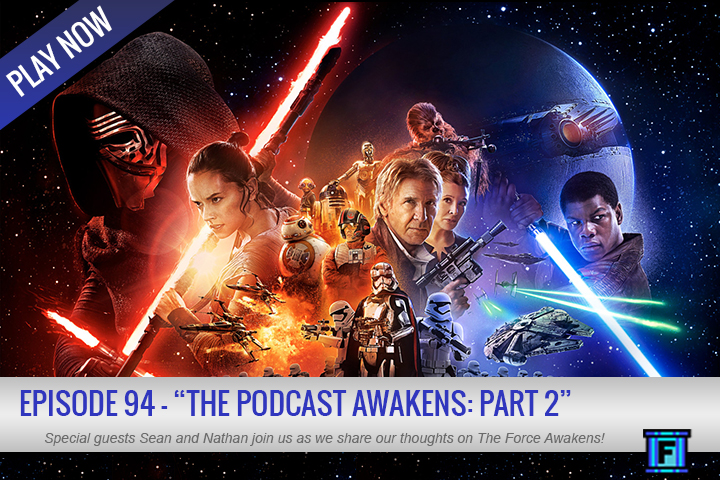 As promised, it is time for our "Force Awakens" spoiler-filled discussion. Nathan and Sean join us again this week to gush over the new movie. Again, we cannot stress this enough, please please please, DO NOT listen to this episode until after you have watched the new movie.
Much <3 and may the force be with you!
Many Bothans died....to bring us this information....