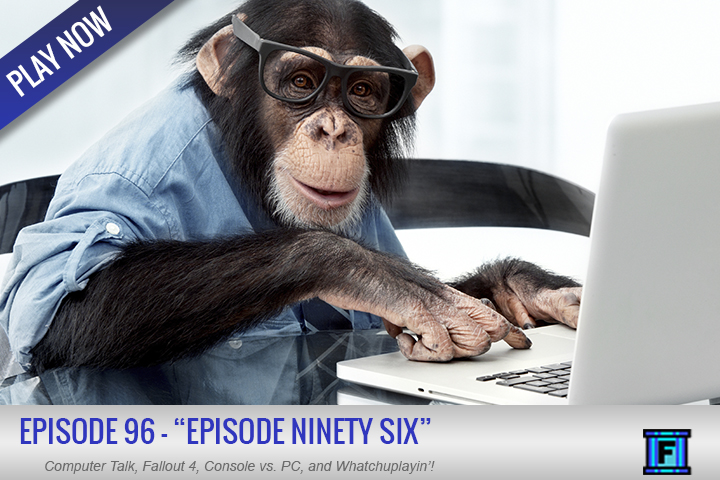 Would you look at that...Jason didn't post this yesterday!
The guys chat about the recent games and movies that they have been entertained by lately, Jason is especially chatty on the subject. Some of the highlights include Fallout 4, Battlefront, Elite:Dangerous, and even a little old game you might have heard of before....Awesomenauts.
The Oculus Rift is coming! But actually, the bulk of the show is spent discussing the pitfalls of PC gaming and the ongoing competition that gets made between PC and consoles. With games "winning" a year, and other similar topics. We somehow forgot to play an Overclocked Remix this week, so you will have to wait until next time.
As always, thanks for listening to our show! Join the conversation, hit us up on Twitter, @fluxtaposed, or give us a like on Facebook. We'll always take a review from on you amazing people on iTunes or Stitcher!