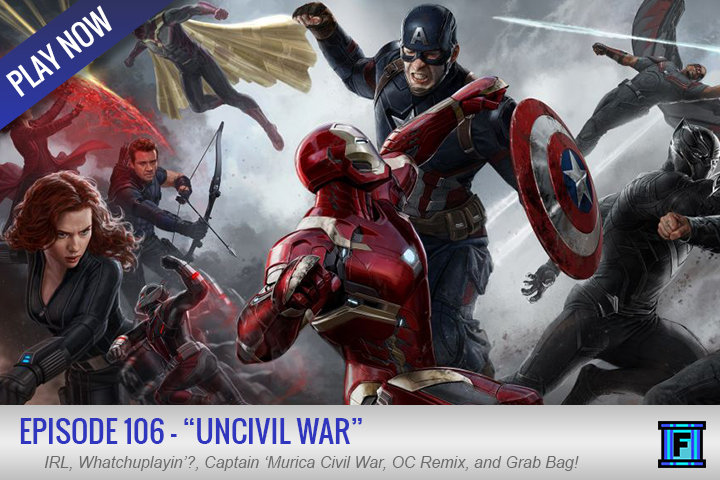 Get your weekly recommended serving of Fluxtaposed with Episode 106, Uncivil War! This week, Jason's door dun broke and many other unexpected perils of married life. There was a big new trailer for the next Marvel film, Civil War, join us as we talk about it. We even have a giveaway this episode!
Send us an e-mail that answers the question we asked during this episode and you will be entered to win your pick from a couple different games from a recent Humble Bundle. Your choices include:
Oceanhorn: Monster of Uncharted Seas
Shadownrun Chronicles: Boston Lockdown
Shadowrun: Dragonfall
Magicka 2
Shadowrun Returns
Just e-mail your answer and we will randomly select a winners in a couple of weeks! Good luck to all and thanks for listening!